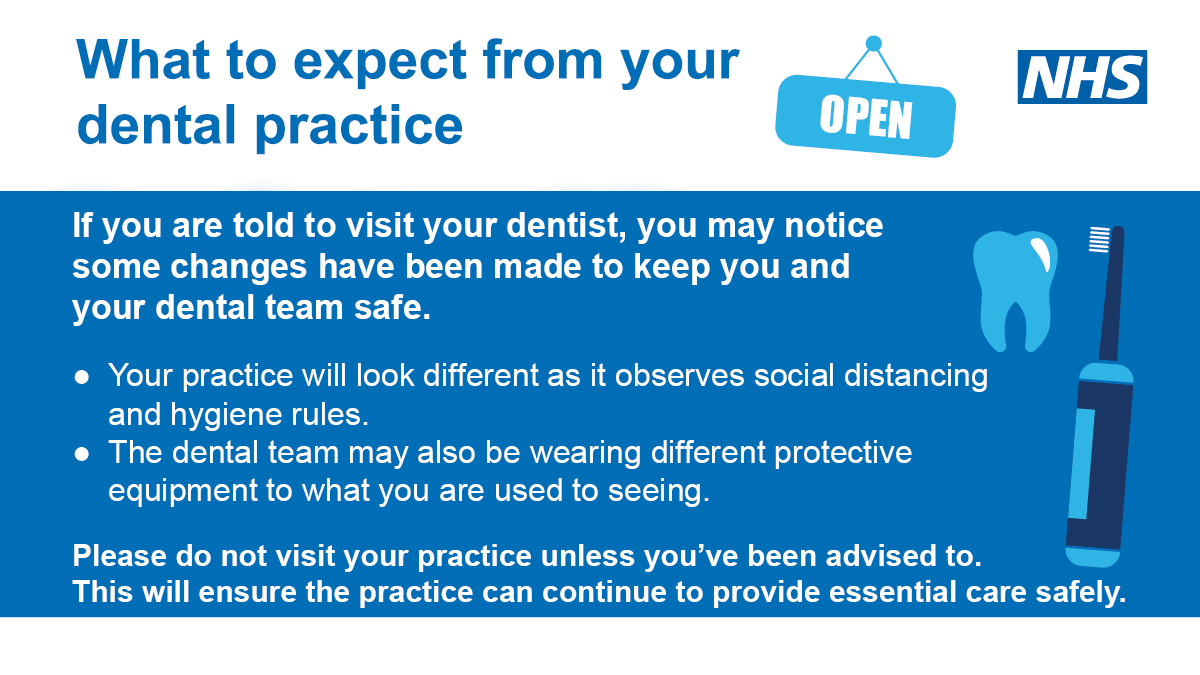 Due to COVID 19 we are primarily providing emergency urgent dental care only but are slowly phasing back a range of our routine services, initially prioritising those patients who began but have been unable to complete their course of treatment due to lockdown.
After this we plan to resume routine dental care but it may be some time before our services return to what was previously experienced as normal.
What to do if you require dental treatment
Patients requiring emergency treatment (un-registered patients or those registered with our service) can contact us on 01752 434664 (8.45-4pm Mon-Fri) and outside of these hours call the local helpline 03330 063300 or email [email protected]
You will have an initial conversation with a dental nurse who may then arrange an initial telephone consultation with one of our dentists prior to referring you to be considered for an appointment, if required
Please continue to telephone rather than attend in person without an appointment
If you are offered an appointment, please attend this alone, except for children and patients with carers and arrive at the practice at your allocated time.  If you arrive early please wait outside. If you have any symptoms of Covid-19 after booking your appointment please contact us immediately.
Out of usual surgery hours, people should call NHS111. People are reminded NOT to attend A&E if they have dental pain as dental services are not provided by acute hospitals
Survey
We would be grateful if you would complete a survey based on your experience of this service. Click here  
See What Others Have Said
Click here to view the feedback we've received about this service from other service users 
Contact
The Dental Access Centre
1a Baring Street
Plymouth
PL4 8NF
Email: [email protected]
Telephone helpline: 01752 434664
Monday to Friday, 8:45am – 5pm

Telephone helpline: 03330 063300
Useful Numbers
Emergency out of hours service:
03330 063300 or 111
For enquiries about finding a dentist:
03330 063300
Public transport information:
0871 200 2233
Feedback
If you have recently received dental treatment at the Plymouth urgent care hub, NHS England would appreciate your feedback on your hub experience and kindly request that you take a few minutes to complete this feedback survey.