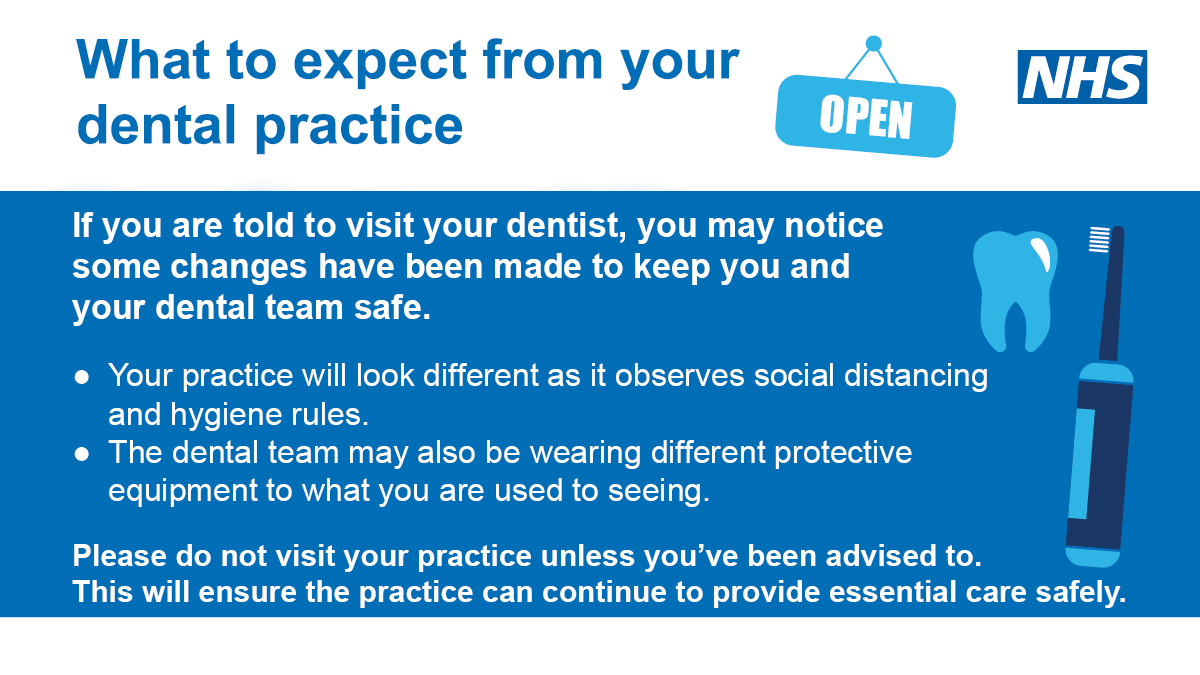 A new service has opened in Plymouth for people who need urgent dental treatment while dentists are closed due to Coronavirus.
The Plymouth Urgent Care Dental Centre is one of 15 created in the South West for people who need help for urgent and emergency dental conditions, including severe pain and infection.
Plymouth Community Dental Services, a Livewell Southwest company, has been  commissioned by NHS England and NHS Improvement to run the service in the city.
The service is available strictly by appointment. To get access, people should phone their own dentist to be assessed and, if they meet the criteria, they will be referred. If you are a general dentist and have followed the NHS England Urgent Care Hub Pathway and have identified patients who require urgent dental treatment, please complete our referral form found here.
People not registered with a dentist should call 01752 434664 (Mon – Fri, 8:45am – 5pm) and outside of these hours call the local helpline 03330 063300 or email accessdentalhelp[email protected]
The initial phone assessment will help the dentist decide whether someone needs to be seen immediately or within 24 hours, or can be booked in later for an appointment.
Conditions needing immediate treatment might include:
Dental infection/fever/swelling, especially if it might affect the airway
Uncontrolled bleeding
Injury
Out of usual surgery hours, people should call NHS111. People are reminded NOT to attend A&E if they have dental pain as dental services are not provided by acute hospitals
Survey
We would be grateful if you would complete a survey based on your experience of this service. Click here  
See What Others Have Said
Click here to view the feedback we've received about this service from other service users 
Contact
The Dental Access Centre
1a Baring Street
Plymouth
PL4 8NF
Email: [email protected]
Telephone helpline: 01752 434664
Monday to Friday, 8:45am – 5pm

Telephone helpline: 03330 063300
Useful Numbers
Emergency out of hours service:
03330 063300 or 111
For enquiries about finding a dentist:
03330 063300
Public transport information:
0871 200 2233
Feedback
If you have recently received dental treatment at the Plymouth urgent care hub, NHS England would appreciate your feedback on your hub experience and kindly request that you take a few minutes to complete this feedback survey.