Livewell Southwest's mission is to support people to lead independent, healthy lives in the place, and the community, in which they live. Having a strategy for the future means that we can prioritise how we will continue to improve the lives of the communities we support, and shape the development of our dedicated staff.
We've refreshed our strategy to keep in step with the changing needs of the population and wider health and care priorities. Our strategy is guided by our vision, which is to be the very best at helping people to live well. 
This is underpinned by our values – we are always Kind, Respectful, Inclusive, Ambitious, and Responsible – and the four strategic aims we have set for ourselves.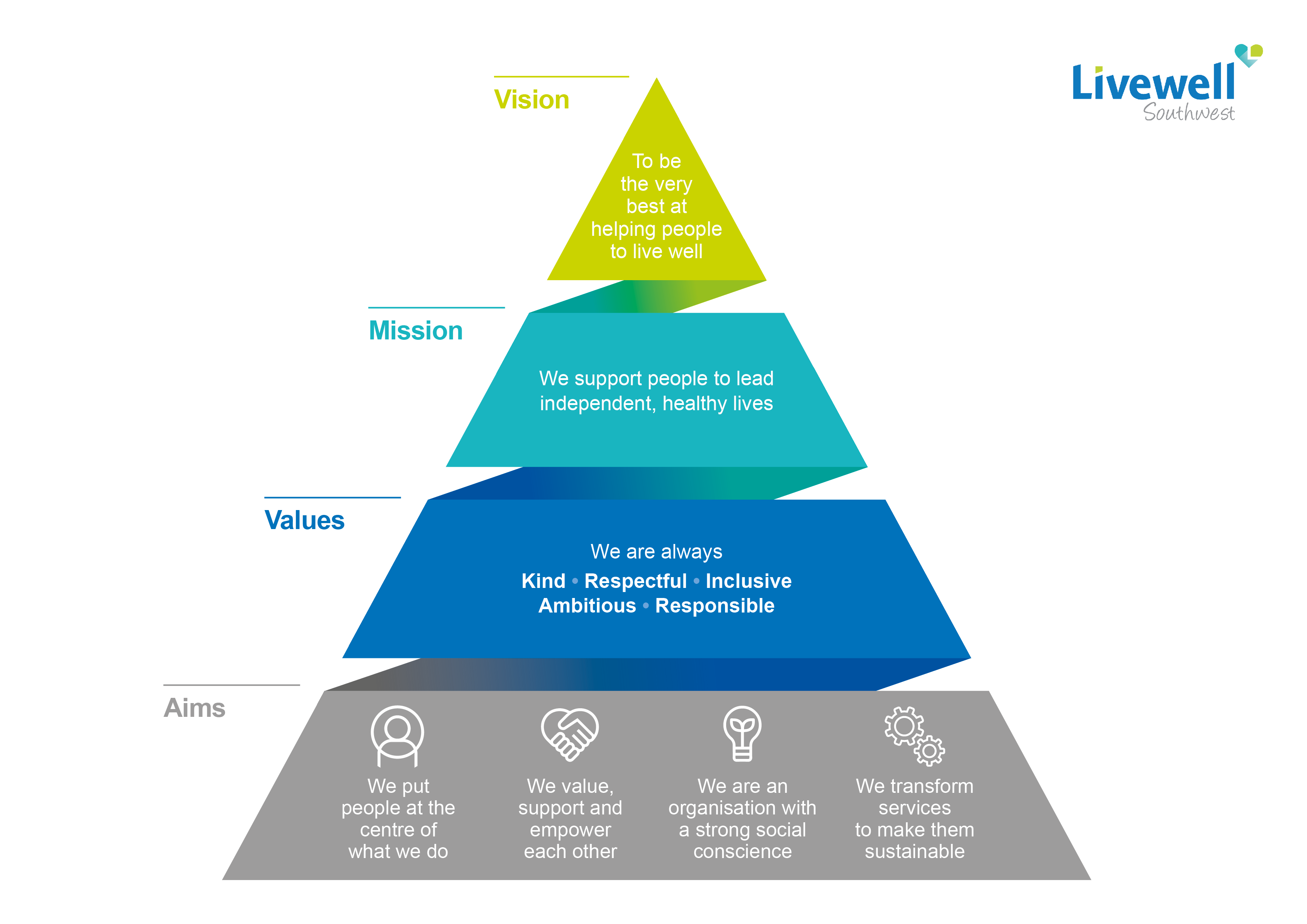 How we will achieve our strategy
---
Our four strategic aims are our long-term ambitions and shape everything we do. They reflect our values and will be achieved through a series of shorter-term goals. The table below explains those four aims.