As a social enterprise and major employer in the region, Livewell Southwest offers an award-winning apprenticeship scheme which is developing to meet the future needs of the services we deliver.
Helping people to develop their skills and learn new ones is good for our employees, enhances the services we offer and most importantly benefits the people who use those services.
We offer apprenticeships for people of all ages – it's not just about young people. But we also recognised that lots of people interested in an apprenticeship as a way of starting a new career or developing wouldn't be able to afford to live on the National Minimum Apprenticeship Wage. So we have made it a more realistic option by increasing entry level apprentice pay to £7.05. We know that when we invest in local people, the local community reaps the rewards.
We are constantly developing the range of apprenticeships we offer. We are creating a suite of apprenticeships which take employees through to Chartered Manager status with apprentices currently working in business administration, management, adult social care and business intelligence.
Nursing staff can start out in a support worker apprenticeship and progress on to Foundation Degrees, eventually becoming registered clinicians, due to our great working relationships with local training and higher education providers.
We were selected to be part of the successful National Nursing Associate pilot and have just recruited our third cohort.
Our apprenticeship scheme has already been singled out for praise – we were a finalist in the Apprenticeship Development category at the Plymouth Herald Business Awards in 2018, an award we won in 2016.
Contact
For general enquiries, or to be directed to a specific service or individual, please contact our switchboard on 01752 435502.
The Health and Social Care Skills Accelerator Programme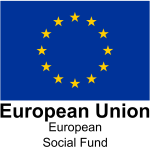 The Health and Social Care Skills Accelerator Programme (HSSAP), is an exciting programme, part funded by the European Social Fund (ESF) and the Apprenticeship Levy.
The programme provides opportunities for individuals to access a variety of free, flexible learning and development opportunities; from workshops to short courses and qualifications, including apprenticeships, across Devon, Plymouth and Torbay.
Eligibility criteria:
Have the right to live and work in the UK
Be over 18 years old, or if under 18 not in education, employment or training (NEET) or at risk of becoming NEET
Interested in pursuing a career in health and social care, are an existing member of staff, or are a health and social care apprentice
Live in a Devon post code area (Devon, Torbay and Plymouth)
If you would like to find out more about the Health and Social Care Skills Accelerator Programme and how it can support you and your organisation please contact: [email protected]