Mount Gould Hospital
Spread over multiple buildings, Mount Gould Hospital provides the following services:
Assertive outreach services
Community cardiac services
Community nursing
Health visitor services
Occupational therapy
Physiotherapy
Rehabilitation
School health services
Speech and language services
You can find out more information ahead of your visit by downloading a copy of the Mount Gould Hospital Visitors' Guide here.
It has the following units …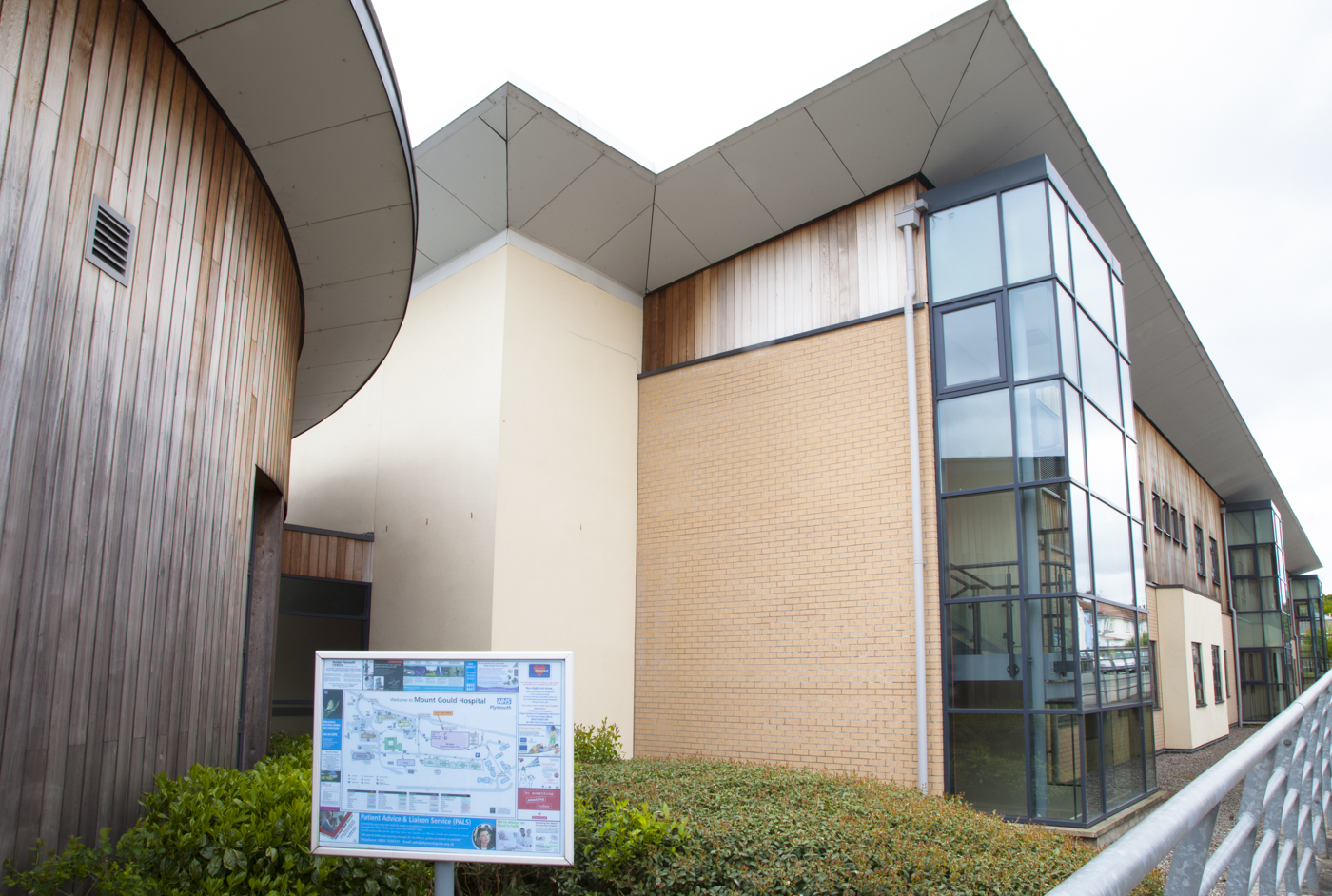 Kingfisher & Skylark wards
Kingfisher and Skylark are both 30-bed wards run by University Hospitals Plymouth for people who need assessment, treatment or rehabilitation, but who do not need to be in an acute hospital. They may have had a stay in an acute hospital, but no longer need to be there, or they may be admitted from where they live.
Stroke rehabilitation unit (SRU)
The Stroke Rehabilitation Unit is based within Skylark ward and run by University Hospitals Plymouth, and is dedicated to the rehabilitation of stroke survivors.
Edgcumbe
The Edgcumbe Unit offers a homely, safe and secure environment for people at the most vulnerable stages of dementia or cognitive impairment. Our professional, multi-disciplinary team provides personalised care based on a thorough and continuous assessment of each person's specific needs as part of the Dementia Pathway. Learn more.
Greenfields
Greenfields is a nine-bed recovery unit offering round-the-clock nursing care and personalised treatment to women with severe and long-standing mental health problems. Some may have spent time in a more secure unit before coming to us or may be referred to the safe and supportive environment offered by Greenfields because they are finding it hard to function at home. Learn more.
Plym Neuro
The Plym Neuro-Rehab Unit is a 15-bed inpatient facility for adults with acquired brain injuries, spinal cord injuries and other neurological conditions. Learn more.
For further information on the services delivered from Mount Gould Hospital please click on the relevant icon below.