Livewell Southwest wants children and young people in our community to get the best start in life. Our school nursing team works with children, their parents and professionals to ensure young people's health needs are met and supported – at home, at school and in the wider community.
Our experienced registered nurses and health workers offer confidential advice and support on a range of physical and emotional health issues, including:
Bedwetting and constipation
Managing challenging behaviours
Bullying
Drug and alcohol use
Emotional wellbeing
Growth
Healthy diet and lifestyle
Hearing concerns
Online safety
Safely managing and treating school children with long-term health conditions, such as allergies and epilepsy
Sexual health
Smoking
If you are worried about any aspect of your child's development, please get in touch. We accept referrals from parents, carers, professionals and the young person concerned.
Professionals: Please note that it is important that all referrals are discussed with the child, young person, parent or carer in advance to gain consent to make the referral. Please ensure that the referral form is signed by the parent/carer or young person before submitting to this service.
Contact
Tel: 01752 434008
Email: [email protected]
Survey
We would be grateful if you would complete a survey based on your experience of this service. Click here or use this QR code: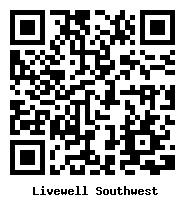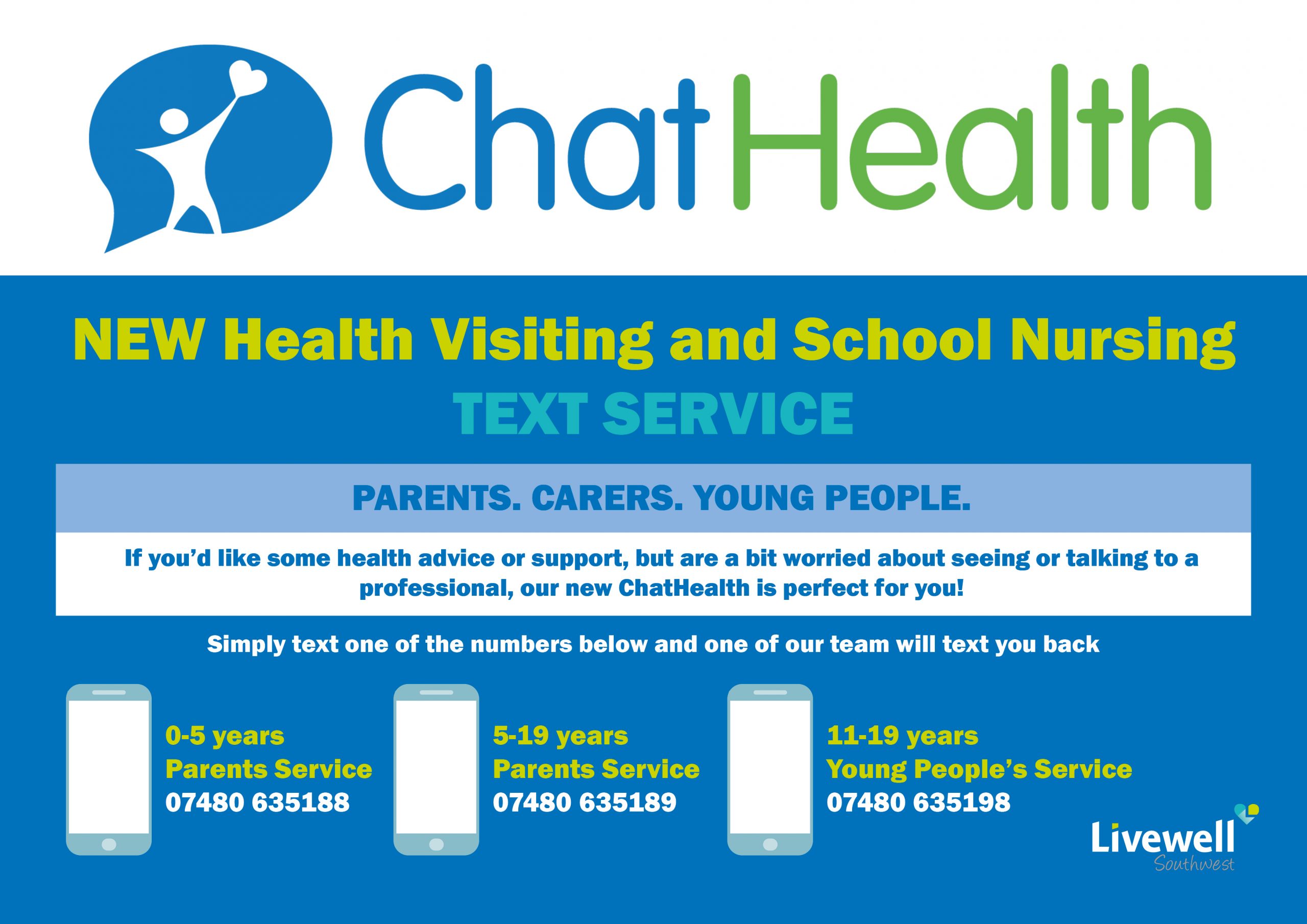 ChatHealth
Parents, carers and young people with questions about health who might be worried about seeing or talking to a health professional can now text our new service for advice!
0-5 years Parents Service:
07480 635188

5-19 years Parents Service:
07480 635189

11-19 years Young Peoples Service:
07480 635198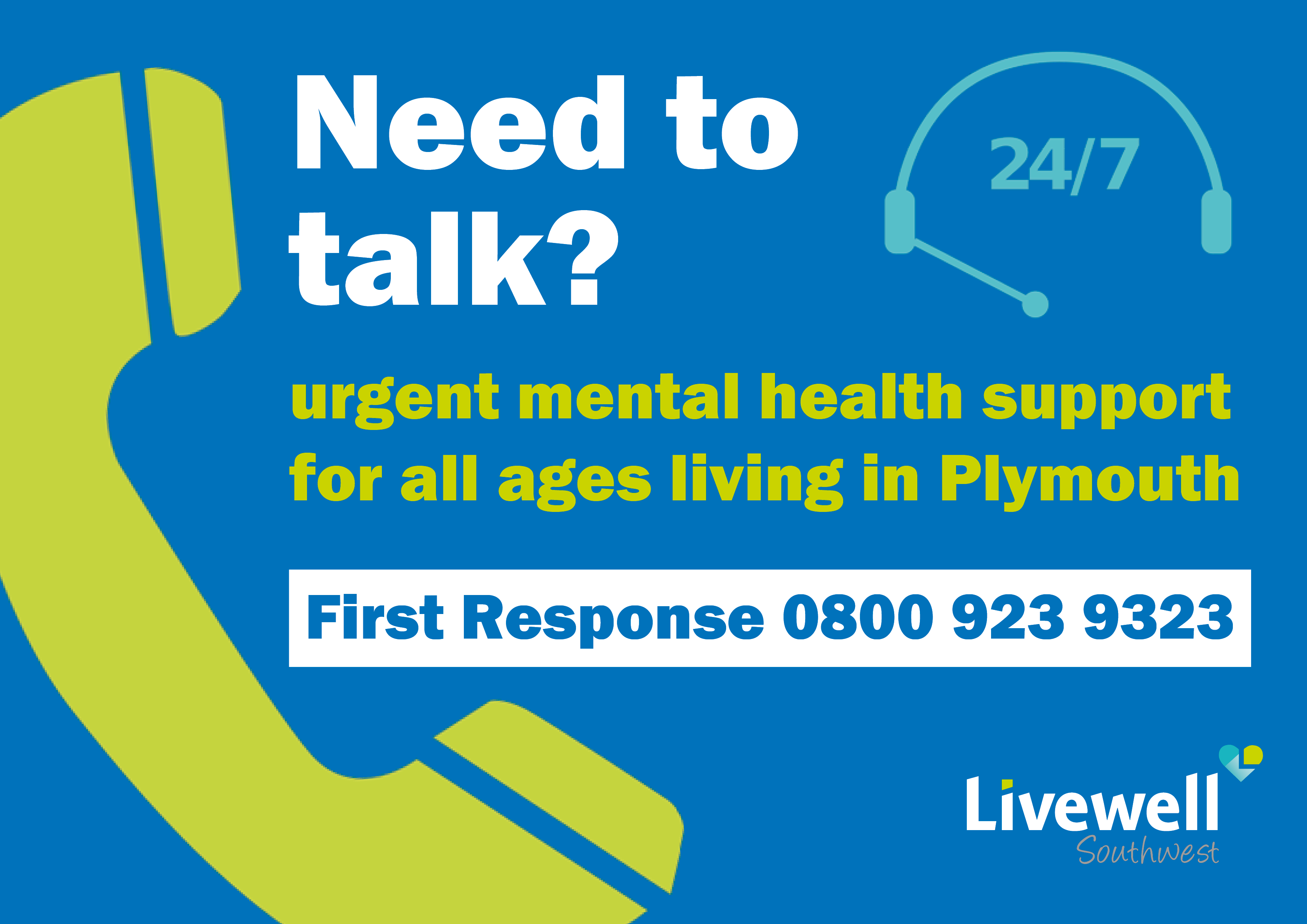 Urgent response
Young people aged under 18 and living in Plymouth can get 24/7 mental health support by calling 0800 923 9323