Livewell Southwest CIC celebrated Allied Health Professions (AHPs) Day on Monday, when directors and senior managers shadowed them in their workplace and chatted about their roles, the challenges they face, improvement projects and what they enjoy about being an AHP.
AHPs form the third largest clinical workforce in health and social care in England. They provide high quality care to patients and clients in hospitals, the community, the independent and charitable sectors and schools. They also work in health promotion to prevent accident or illness, they are active in treatment and rehabilitation and they promote self-help and independence.
Allied Health Professionals is the umbrella term for 14 professions which range from art, drama and music therapists to physiotherapists and paramedics. To find out more about each profession click here.
AHPs Day is organised annually by NHS England to improve awareness of the work they do and highlight local achievements and career opportunities.
Dave McAuley, one of Livewell Southwest's Transformation Leads, visited a rehabilitation open gym session to find out how Livewell's AHPs work with people who have physical or cognitive problems.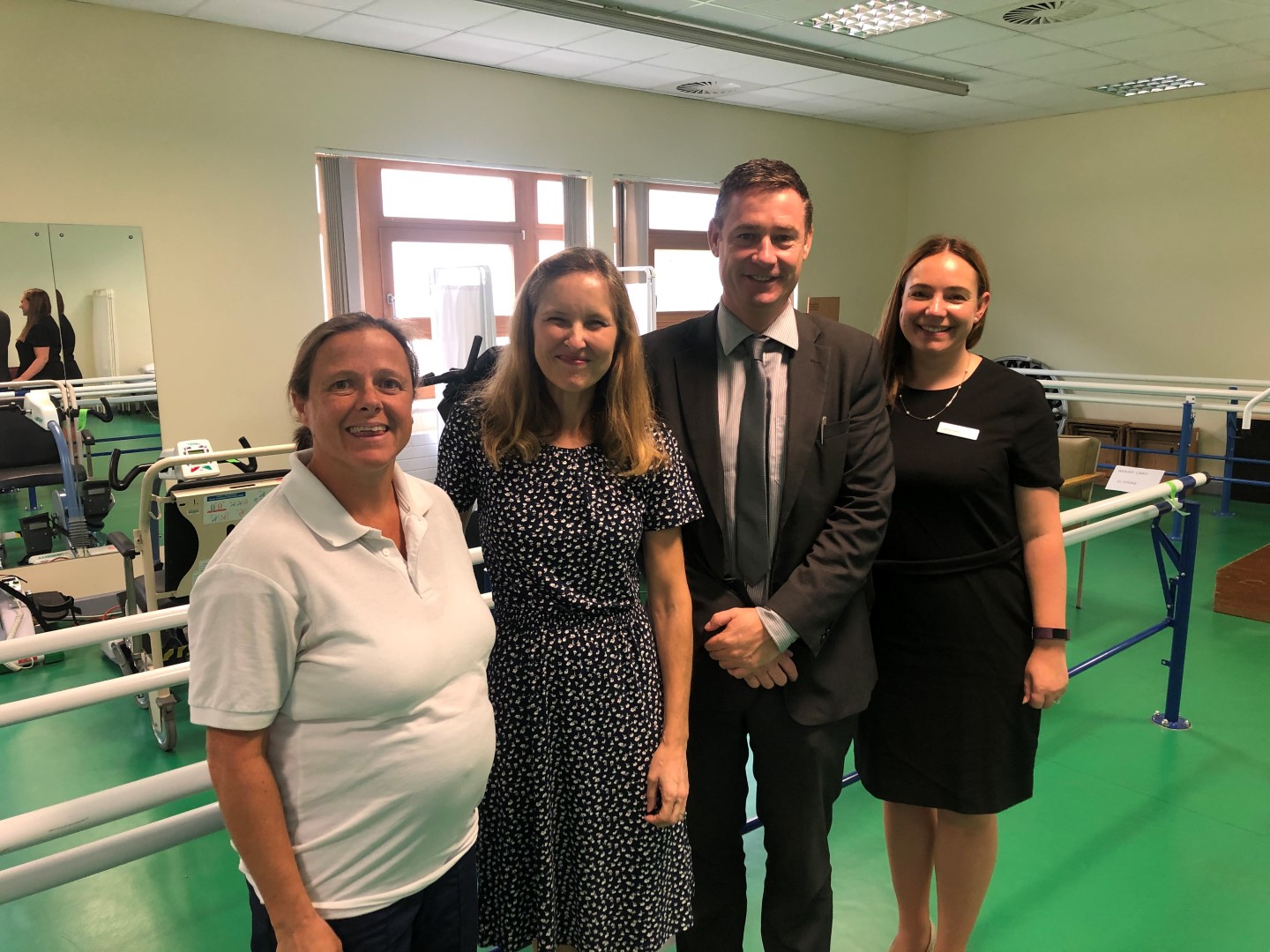 Angela Gibbon, Clinical Specialist Neuro Physiotherapist, said:
"We recently changed the way we work to deliver a new open gym format, rather than individual appointments. Patients are able to access the service up to four times a week to increase their rehab intensity. Goals are discussed to create a treatment programme carried out at home and within the gym.
"Working in this way means that we can see more patients, more often."
Listen to Janet and Trevor talking about how Livewell's open gym sessions have helped them to lead healthy, independent lives – click here.
Geoff Baines, our Director of Safety and Quality, met up with Carina Charnley and Alice Brelsford-Ward, both physiotherapists on Skylark Ward.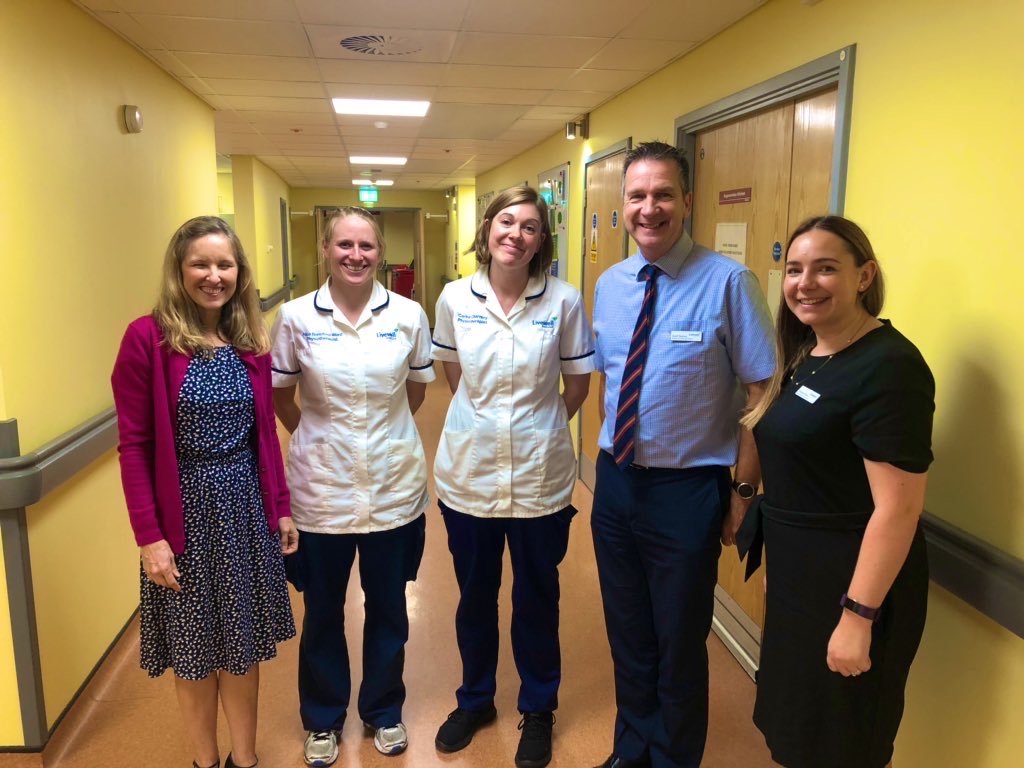 Alice said:
"I think being a physiotherapist is the best job in the world. I absolutely love it! We get to know our patients really well and become part of their extended family for the time they're with us."
Carina said:
"The job is always changing and always evolving. Seeing someone take their first steps after a significant injury is incredibly rewarding. It's magic to be there."
Dawn Slater, Director of People and Professionalism, visited Rachel Willoughby and Jonathan Roddy, both paramedics in the Community Crisis Response Team.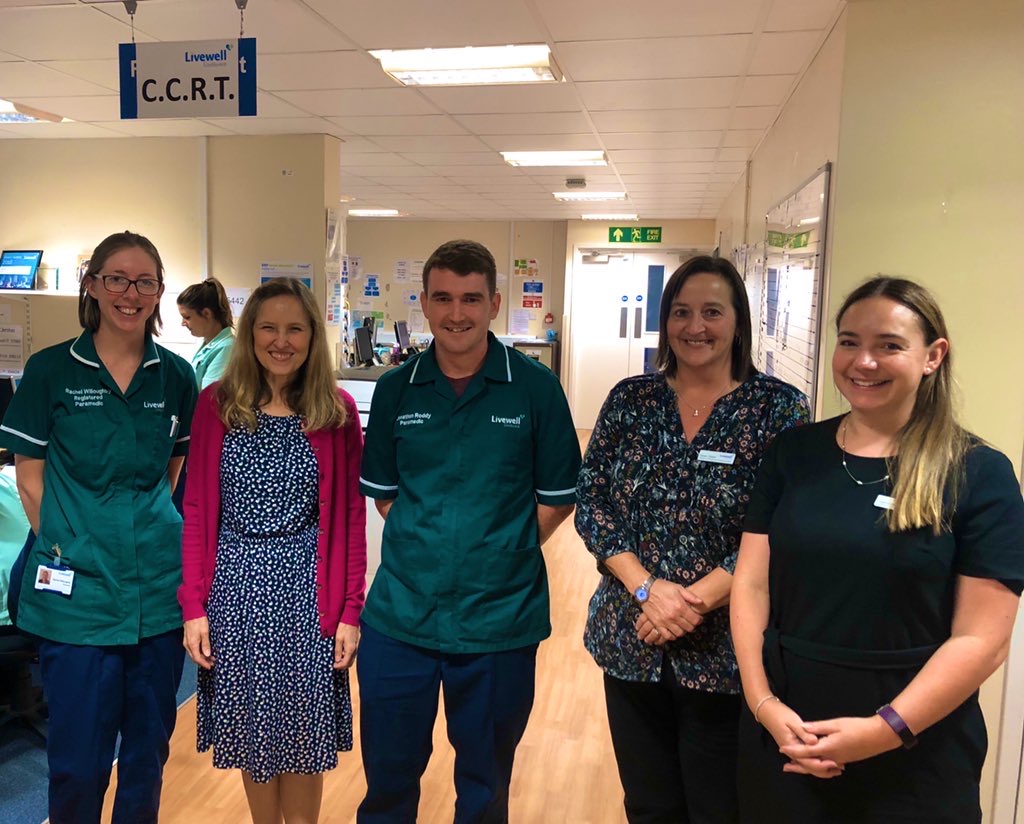 Rachel said:
"Being a paramedic at Livewell means that I've got a great understanding of what is available within the community and can see different ways to care for patients, rather than referring them to a GP or taking them to A&E.
"The joint working opportunities within Livewell are invaluable; I know that I can pick up the phone and speak to a social worker or occupational therapist to get the best outcome for that person."
Jonathan said:
"Since joining Livewell six months ago, I've learnt that there are so many more community pathways and agencies that can be used to help our clients and it's really opened my eyes to what's available outside the hospital."
Helen Newman-Allen, LSW AHP Lead said:
"We were delighted to have colleagues showcasing their work and the impact that AHPs have across the organisation and the community. It was also good to see members of the Executive Team and others getting involved and engaging with our teams. This was a wonderful opportunity for our AHPs to talk about what they do as part of the team delivering integrated care."
Charlotte Bailey, Physiotherapy Clinical Lead said:
"It was such a privilege to meet and talk to some of our fantastic AHPs. The discussions about their roles, service development initiatives, service user feedback and raising the profile of their professions was very inspiring, and it was brilliant for some of our Executive Team to be involved and hear about the wonderful work they do.
"I want to say a massive thank you to everyone who got involved and helped make the day a great success. I am very proud to be part of the Livewell Southwest AHP community."